Welcome to RUNWAY: Studio 1!
CALL 844-240-2250 to Book
The Most Convenient Photography and Film Studio, located in the heart of Hollywood! Our professional photo studio and conference room are for rent by the hour or day. Available for as low as $30/hr. Our studio includes a hand tailored U-cyc wall for e-commerce, headshots, Film, Product promo, and fashion photography, with Capture One Pro software linked to a media/computer room. Featuring built in lights that are motorized so you won't need a ladder to adjust, an exposed brick wall to shoot against, a conference room with or without 4K projector with Bluetooth sound, a kitchenette with a styling area, a beauty room that has a vanity with LED lights and salon chair, and a bathroom with a shower. We have Canon professional cameras for rent (still and 4K), as well as an Alien Bee Flash Ring. In house photographer and photo retouching also available. We offer competitive prices and multiple packages if you don't need to use all of our facilities/amenities. Available to book now!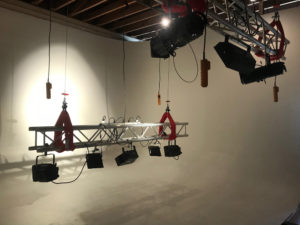 BASE COST is $30 an hour
for the U Cycwall studio with lights.
2 Frenel 500Wt 6500K
2 Phillips Spit lights 1000 wts w/gobo slide
250 Watt LED 5000K
1 Tech light add your choice of 2.2 million colors
1 Alien Bees Flash Ring with umbrella
ADDITIONS: $25 per Room added
BEAUTY ROOM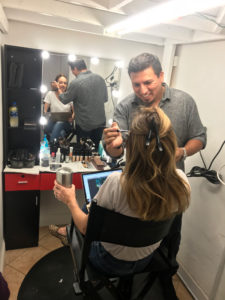 Private room salon station with beauty chair and workstation.
MEDIA ROOM
Mac and PC editing bays for photo/video , 8 channel sound system with eq and vocal pitch correction.
CONFERENCE ROOM/4K Theatre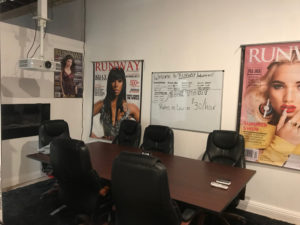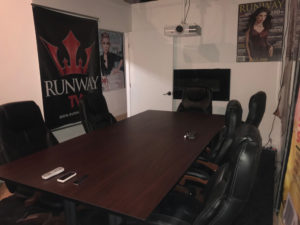 We have a 4k optima projection theatre with 2400wt sound system. 104 inch screen. Base by Cerwin Vega. 8 Foot by 4 Ft conference table in private room.
KITCHEN/BATH w/shower
We have area ready for kitchen and open space for styling racks easily loaded in the back door that is available. Comes with microwave, toaster oven, coffee machine.
CALL AND BOOK: 844-240-2250 ext 1